GOJO Industries Inc
GOJO Industries Inc.
GOJO Industries Inc. began over sixty years ago with two entrepreneurs who saw the need for a good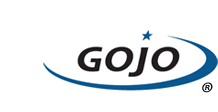 hand cleaner for industrial workers. They manufacture all types of hand cleaning and sanitizing products for the workplace. Their dispensing systems provide the user with just the right amount of GOJO hand cleaning products to correctly clean the hands and also help a business's bottom line by ensuring workers use just the right amount of cleaner.

The Purell Brand was invented by the GOJO Company to be used in restaurants and healthcare facilities. Almost ten years later it was introduced to the general public and is now a name that is synonymous with hand sanitizing. You can find GOJO and Purell hand cleaning products at Select Safety Sales for good hand hygiene in the workplace and home. If you need help with
your hand cleaning and sanitizing needs, contact us via phone, email or online chat.
---